Shipping and payment
Transport in the Czech republic
We send your orders across the Czech Republic by the GLS carrier (CZK 99) and the Geis Parcel shipping company (CZK 99).
We do not charge postage in the Czech Republic for orders over CZK 2,000.
Cash on delivery is charged CZK 29.
99 CZK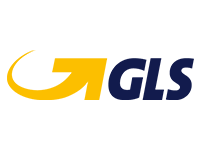 99 CZK
---
Transport in the Slovak republic
We use a certified carrier to Slovakia for CZK 199. Cash on delivery is charged CZK 49. We do not charge postage to Slovakia for orders over CZK 5,000.
Delivery time
If the goods are available in stock, the shipment is dispatched 1-2 working days. In the event that the goods are not available within 5 working days, the buyer is informed in time and is informed of the possible date of delivery of the goods, or offered other goods of the same nature. The goods are notified by the carrier before delivery.
Accepting the shipment
Goods by type can be picked up in person at the stone shop in Prague-Karlín at Křižíkova 435/109, 18600. The goods will be reserved for 5 working days.
In the event of any defects, the buyer is obliged to immediately notify the carrier and write a report of damage to the shipment. Then contact our company as soon as possible so that the whole matter can be resolved immediately.
According to the selected type of transport and the volume of goods, the price of transport is calculated.
If you want to return, make a complaint, service or sharpen the goods you have bought from us, always return them to the address: U Alfréda, Křižíkova 109, Prague, 186 00.
Method of payment
You can choose from several payment methods:
payment in cash or by card when picking up the goods in person
payment in advance by bank transfer to account 2300835615/2010
cash on delivery during transport by transport service
card payment at the e-shop